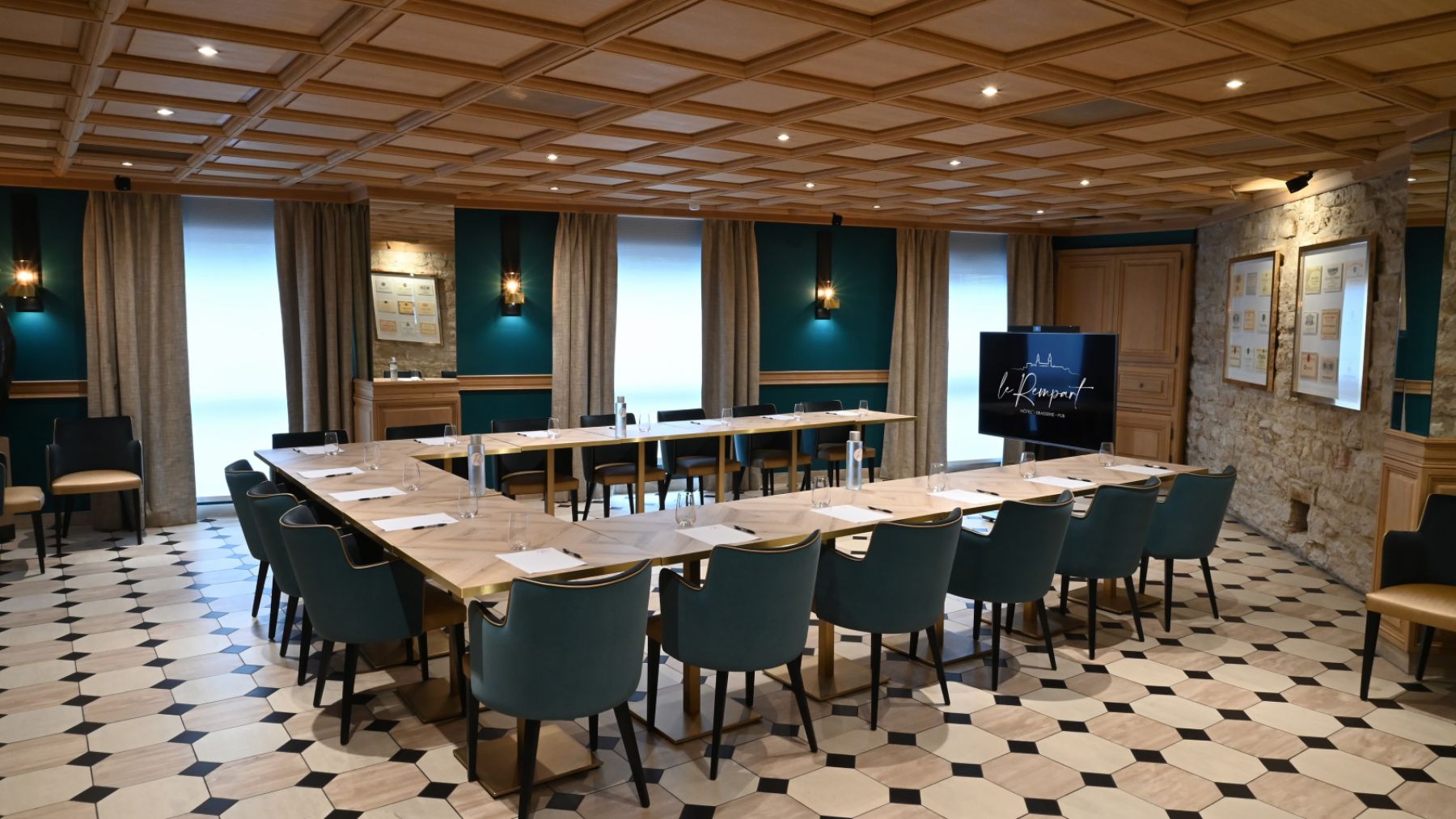 Seminar in Burgundy: Your professional events in Tournus
Saint Philibert room
Our reception hall can be privatized and made available to you according to the agreed schedule.
We arrange them at your convenience in theater, cocktail or classroom style… They are equipped with notepads, pencils, mineral water, flipchart, television for your screenings or videoconference. The wifi is available in free access.
Welcome coffee, lunch or gourmet breaks will be served depending on the configuration of your event.
The room can accommodate depending on the chosen configuration:
20 people in U
25 people in class
40 people for a cocktail
100 people for a cocktail